Our story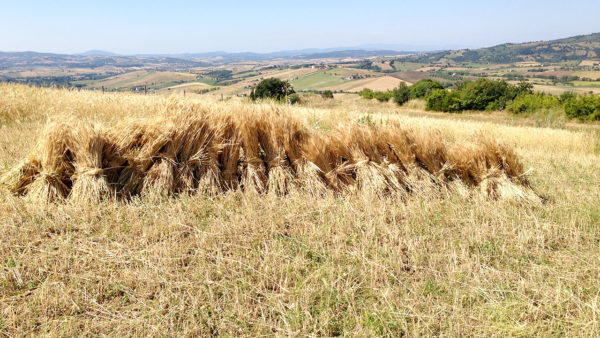 We first saw the Podere Tartuchino in 1988: we were on vacation. We drove by Tartuchino by chance  and we fell in love with it.
Then we learned that it was for sale and for a whole year we debated whether to buy it, but it was no match: we had been charmed, because we remembered:
"Where I lived was as far off as many a region viewed nightly by astronomers. We are wont to imagine rare and delectable places in some remote and more celestial corner of the system, behind the constellation of Cassiopeia's Chair, far from noise and disturbance. I discovered that my house actually had its site in such a withdrawn, but forever new and unprofaned, part of the universe"
(Walden, Henry David Thoreau)
Biodiversity
We are grateful and aware of the chance to live in a land so rich in biodiversity. To respect and preserve it, we are anorganic farm.


At Podere Tartuchino (https://www.poderetartuchino.it), right in front of Casetta Tartuchino, we produce organic extra virgin olive oil, jams and tomato puree. We joined a project for the reproduction of  the Olivone di Fibbianello, which is a centenary olive tree that has come to be a symbol of this area.
We also grow ancient varieties of fruit trees we use to produce delicious extra jams in our small lab. Do you want to taste them?
---
---