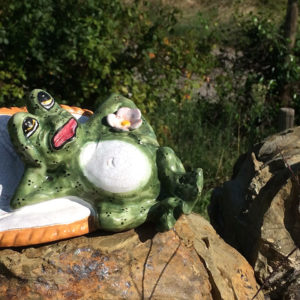 Perhaps you have already been here, when Casetta Tartuchino worked as a farm stay and you would like to return. Or maybe you are simply looking for a cozy vacation rental to spend a few days in a bucolic, welcoming and silent place, in a site that amplifies your perseption of space? You can now rent the whole Casetta, to have your house among the tuscan Maremma hills.
La Casetta Tartuchino will welcome you and your friends or family in a small stone farmhouse with early 1900 beamed ceilings, wifi, conditioning, fireplace, kitchen, 4 bedrooms and bathrooms. One of the bedrooms, wich has a single bed and a sofa bed, can be turned into a comfortable sitting room.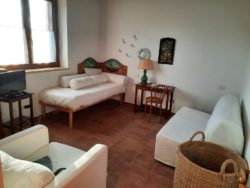 The dinner table is perfect for 6-8 people. 8 guest are the maximun number. Outside, there is a patio overlooking the surrounding hills, where you can relax or have your meals. Here, population density is very low and nature is respected, there is no noise and light pollution. You will enjoy clean air, starry skies, frog concerts and the calls of other wild animals.
The surroundings have beautiful medieval villages and Etruscan and Roman ruins. Saturnia's thermal baths are only 15 mins away and the fresh birch forests of Mount Amiata are one hour away.
It is possible to rent a Vespa in Montemerano. The Tartuchino house, where we live, is the stoned house just opposite the farmhouse, on the other side of the road. There are nice walks to take in the area, even inside our property, by the olive grove and panoramic fields. Those who love to explore can be intrigued by the white roads and paths in the fields and woods or by the rocky path of the Albegna river; those who love history can stroll back in time in the beautiful medieval villages of the surroundings or visit the traces of Roman and Etruscan settlements; those who want to get lazy can be pampered by the sulphurous waters of Saturnia; gourmands can try local products (good cheeses, thanks to the sheep that dot the fields; cinta senese farms in the oaks shadow) used in traditional Maremma recipes; renowned wines, such as Morellino di Scansano.
Everyone can draw the best way to enjoy his own vacation time.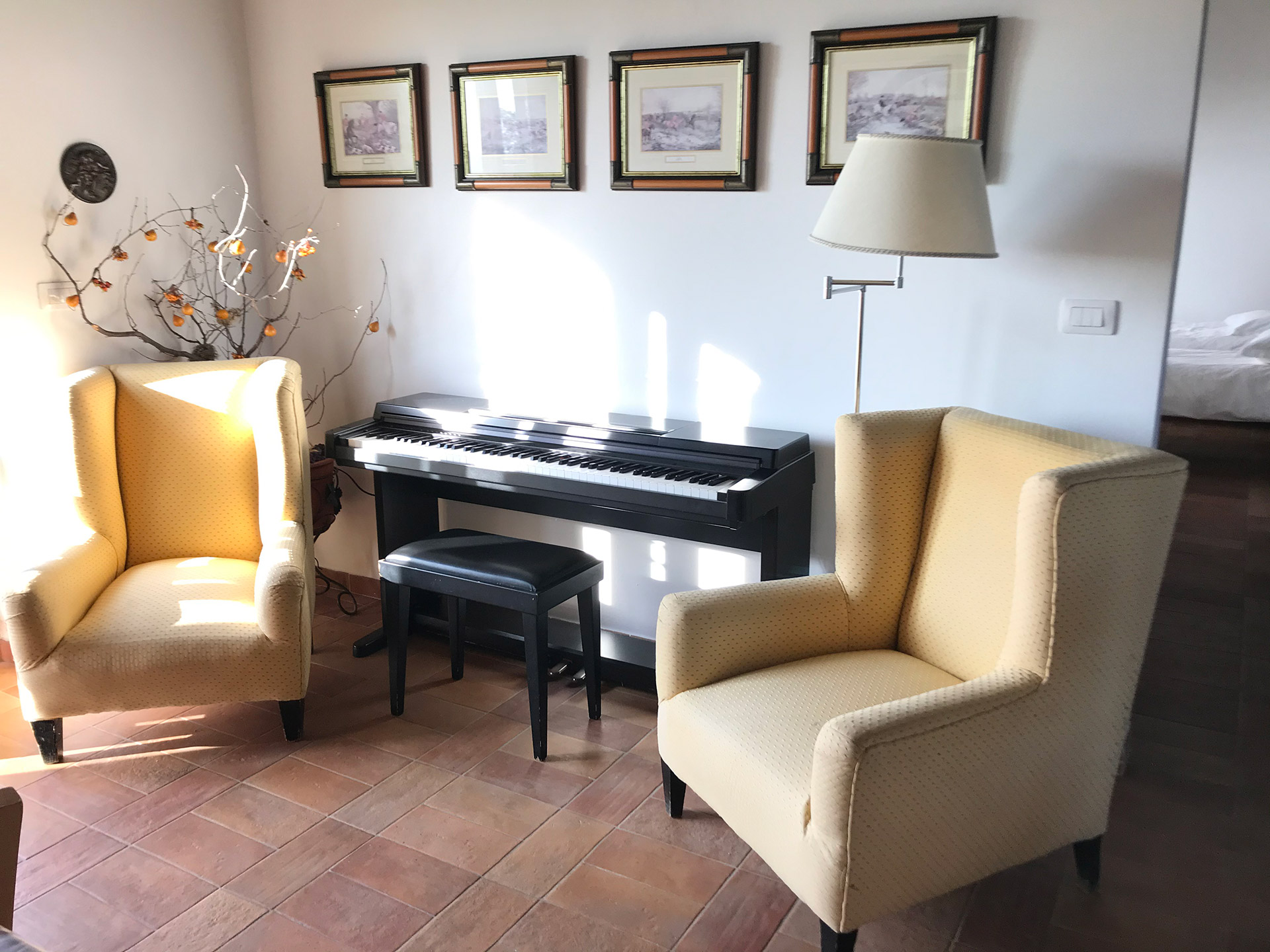 (Does playing relax you and do you mind you can't take your piano with you on holiday?
We can't offer you a grand piano, but we can offer a Clavinova.